ATMega328P-PU Breakout Board
Jump to navigation
Jump to search
Intro
There are several version of ATMega Breakout Board I made. And here are 2 version which are very similar.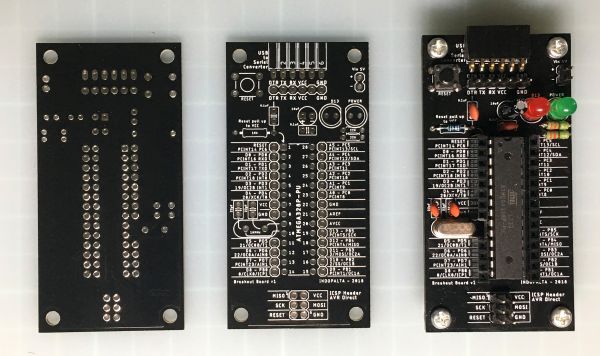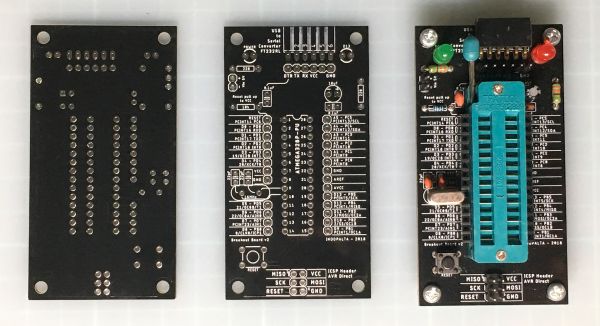 Both are using the same schematic, only different at the board footprint, where one of them is using a ZIF Socket instead of regular IC Socket.
These boards were inspired from Kevin Darrah's Cheater board. I very love its simplicity. Not using too much components, yet it can fully functioning. At my version, I added 2 LED. 1 LED for power indicator, and 1 is connected to pin 13 at the chip, as general Arduino development board. But if you don't need it, then simply don't need to put the LED and it will still fully functioning.
Schematic
And here is the schematic for the board, as a reference.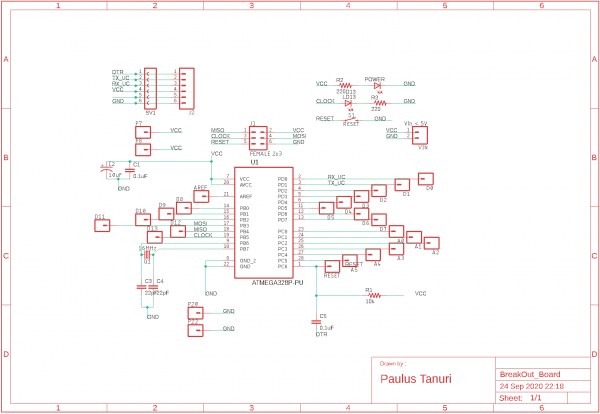 How To Get
If you are insterested to get this board, you can visit marketplaces below :
Video
If you wondering how I use these boards, check out video below.
---