FTDI FT230XS
Jump to navigation
Jump to search
Intro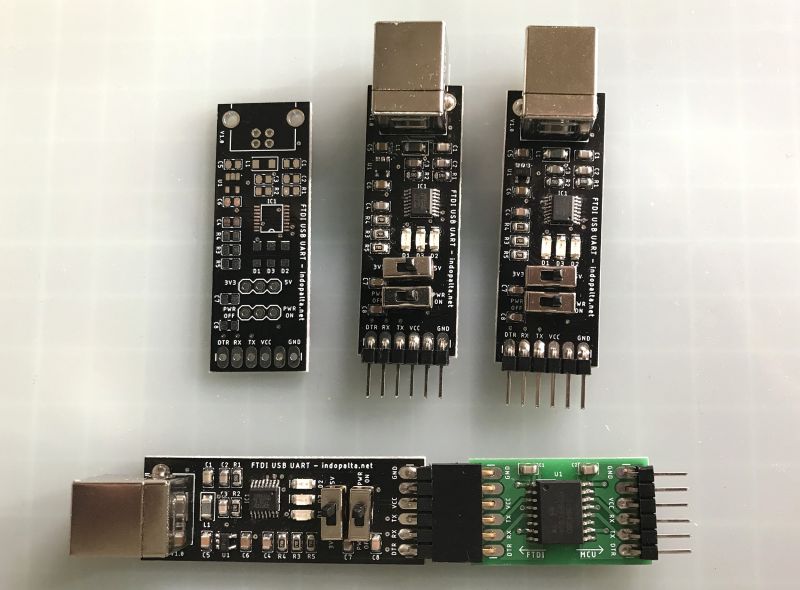 I made this board because I can't find the one I want at the market.
Here is the features of this board that fulfill what I need, or what I looking for :
Using a type B usb socket, so will be more durable
Using a 3v3 voltage regulator, so it won't draw current from FT230's internal regulator which is very small and not intended for powering external circuit
Have a switch to turn off the VCC pin so it can be used directly with circuits that have its own power source
Datasheet
Here is the link to FT230X datasheet which is the main chip at this board.
https://www.ftdichip.com/Support/Documents/DataSheets/ICs/DS_FT230X.pdf
And this is link to voltage regulator's datasheet, used at this board..
https://www.richtek.com/assets/product_file/RT9193/DS9193-16.pdf
Schematic
This is the schematic for my board.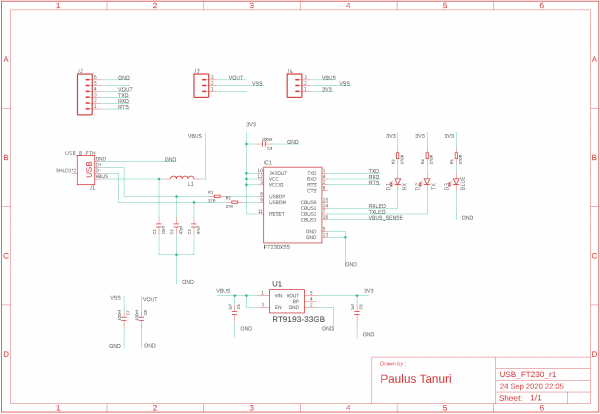 How to Get
This board is offered at marketplace below :
Video
If you wondering how good this board performed, check out this video.
---